しずいちゃん
←Last|Home|Next→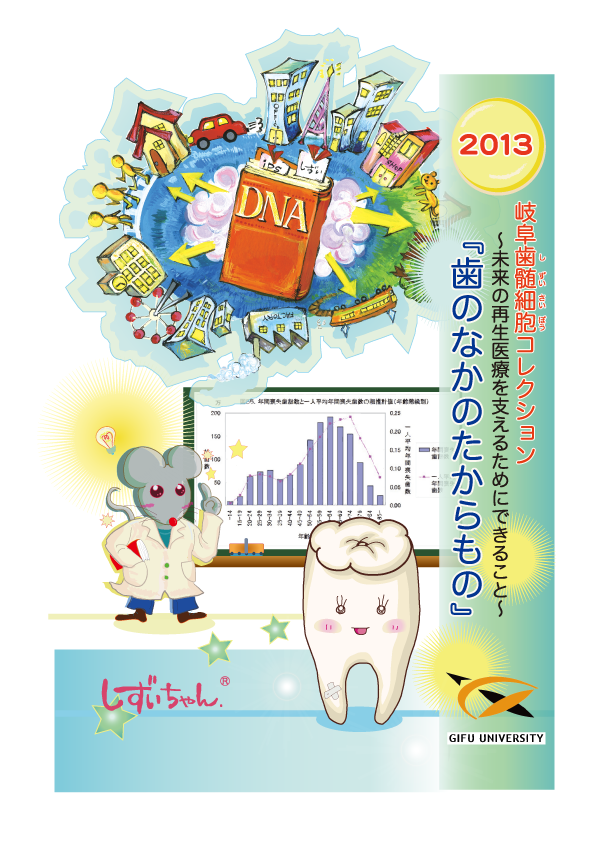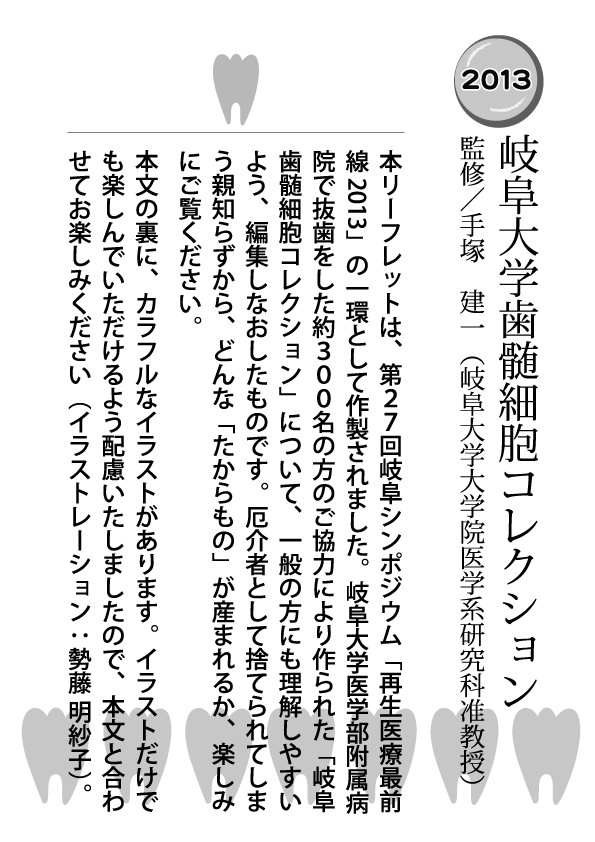 Gifu University Shizui Cell Collection.



This leaflet was made for the 27th GIFU Symposium held in 2013. Approximately 300 pepole kindly agreed to use their disposed teeth for our "Gifu Shizui Cell Collection" research. Shizui means detal pulp in Japanese.

We tried to make this leaflet understandable for non-professional people, and hope you to notice about precious treasures insde your teeth.

The colorful illustrations were made from scratch by Ms. Asako Setoh. Please enjoy.


Written by Ken-ichi Tezuka, Ph.D., Gifu University Graduate School of Medicine.